Regular price
Sale price
$25.00 USD
Unit price
per
Sale
Sold out
Locally grown, chemical-free tulips grown here in Monroe, CT in the dead of winter!  8 or 12 stems of specialty, unique varieties you will not find in any grocery store!  And best of all, you (or your little one) can breath in their crisp, clean scent because these tulips are grown without the use of any chemicals or pesticides!
How is this possible, you ask?  Thanks to The Tulip Workshop, we have undertaken the amazing joy of forcing tulip bulbs in the dead of winter using the geothermal heat of our basement along with grow lights, healthy soil and healthy bulbs!  We grow thousands of beauties indoors for the enjoyment of our community at a time when we all need it most.
These tulips are harvested for maximum vase life so that you can enjoy their full transformation and beauty for 2 weeks or even longer.  Sit back and admire as they open from colored bud to wide, open gorgeous full bloom!
Give joy and wonder to the people you love this winter.  Take advantage of our specialty, hard to find varieties!  We offer "peony" tulips (fully double), parrot, as well as fringed varieties in an array of colors to stun even the most utilitarian among us!
The tulips in this bouquet will be grower's choice, but please include any color or variety requests in the notes section at check-out and we will do our best to accommodate you.
Bouquet pick-up will be on February 8th from 4-6pm at Sport Hill Farm in Easton.
Winter tulips will also be available from Valentine's Day through the end of March!  If you or your significant other are big tulip fans, go to our Winter Tulip CSA page for even more tulip love!
Shipping & Returns

All fresh flower subscriptions are for local pick-up at Sport Hill Farm on Thursdays. We do not ship fresh flowers at this time.

If you are unable to pick up your subscription, you are free to send a friend to enjoy them. Unclaimed bouquets will be locally donated.

Dahlia tubers are shipped throughout the US and are guarenteed to be healthy upon reaching you, have at least one viable eye and be true to type. Please check your order immediately upon receiving it. New Petal Flower Farm is not responsible for tubers that fail to thrive due to operator's error, storage issues, or uncontrollable acts of God.
Care Instructions

Store tubers in a dark, cool place that won't freeze before planting. An unfinished basement is ideal. Do not let tubers freeze. Full care instructions will be included with all orders.
Share
View full details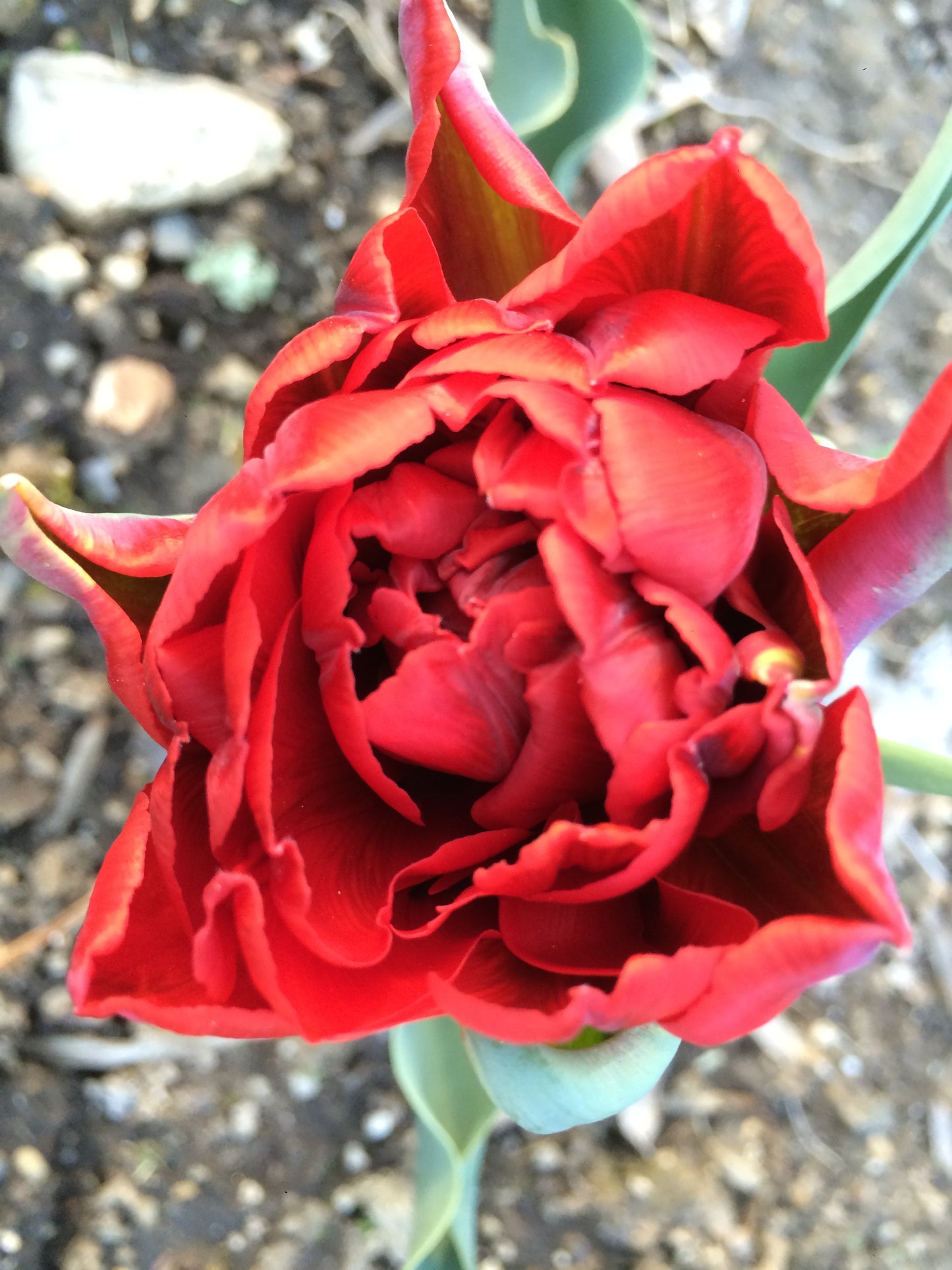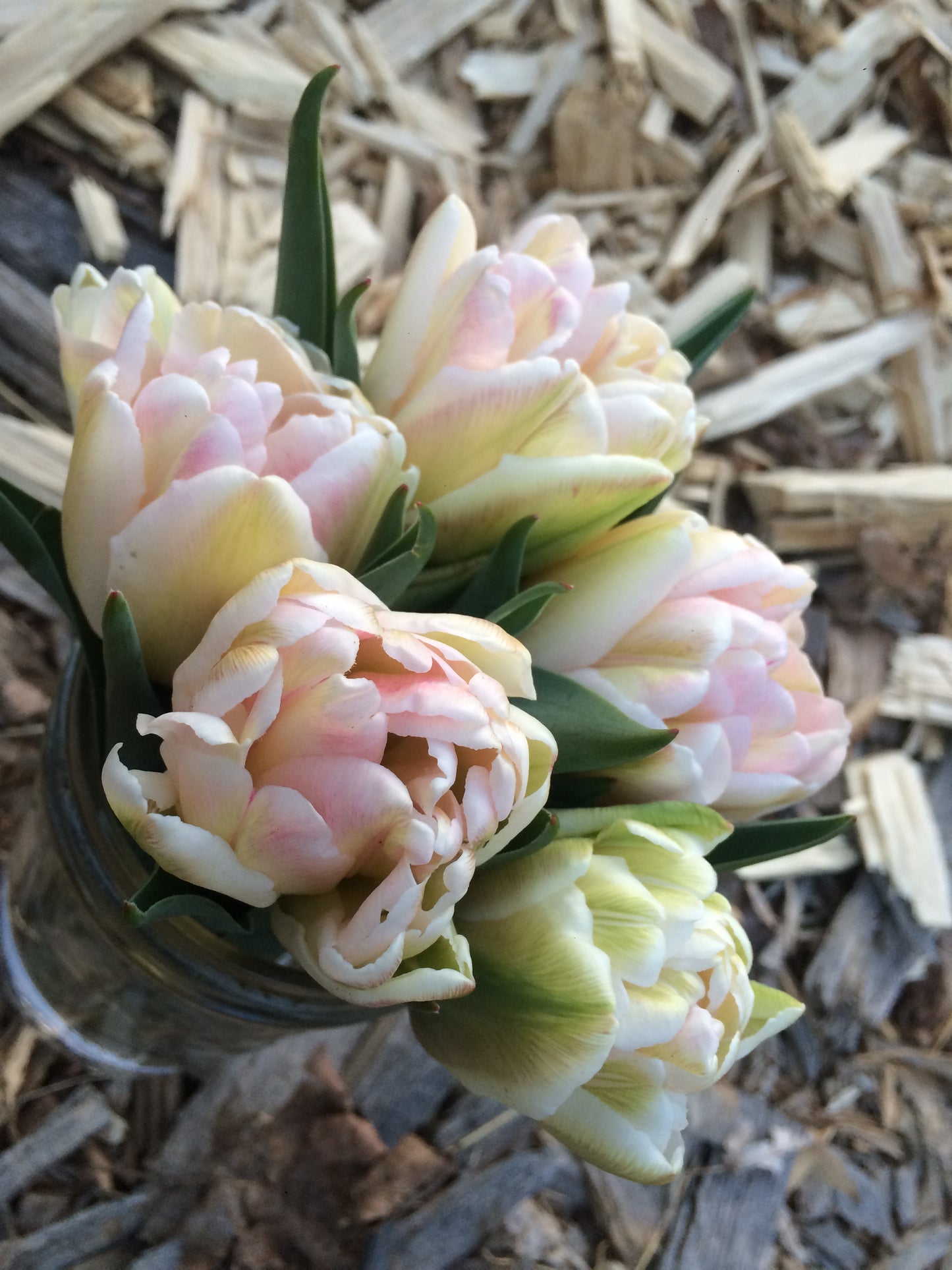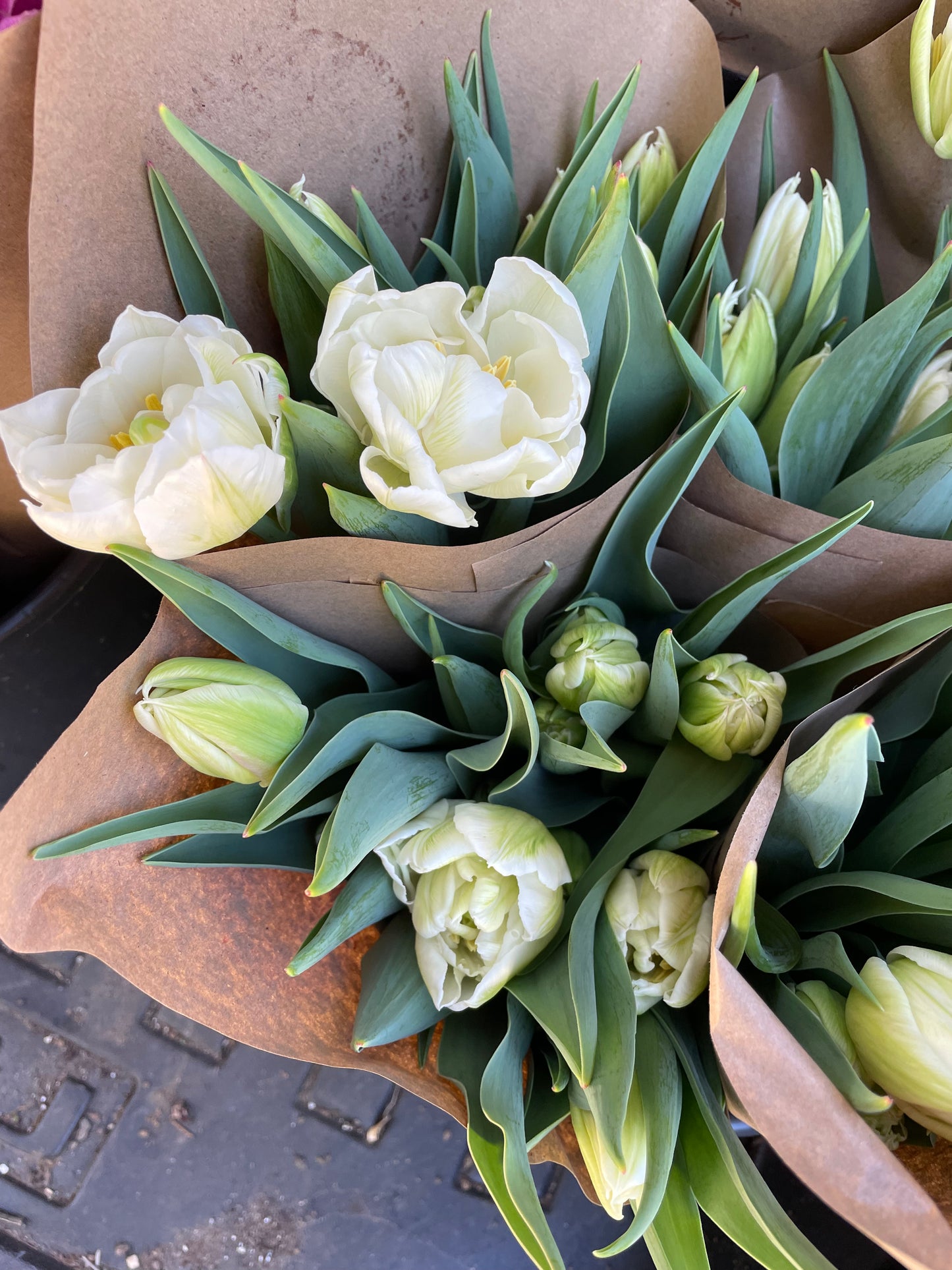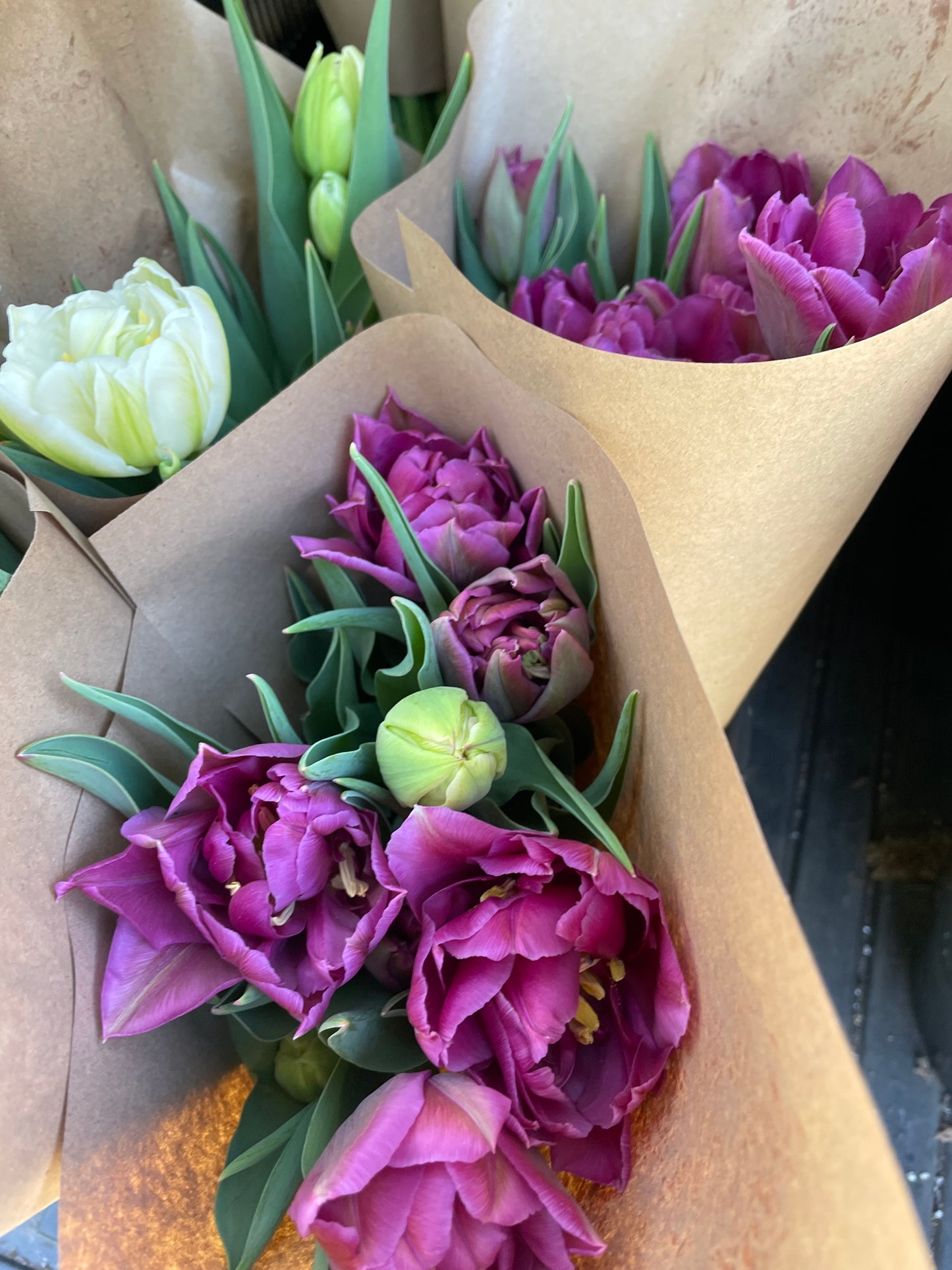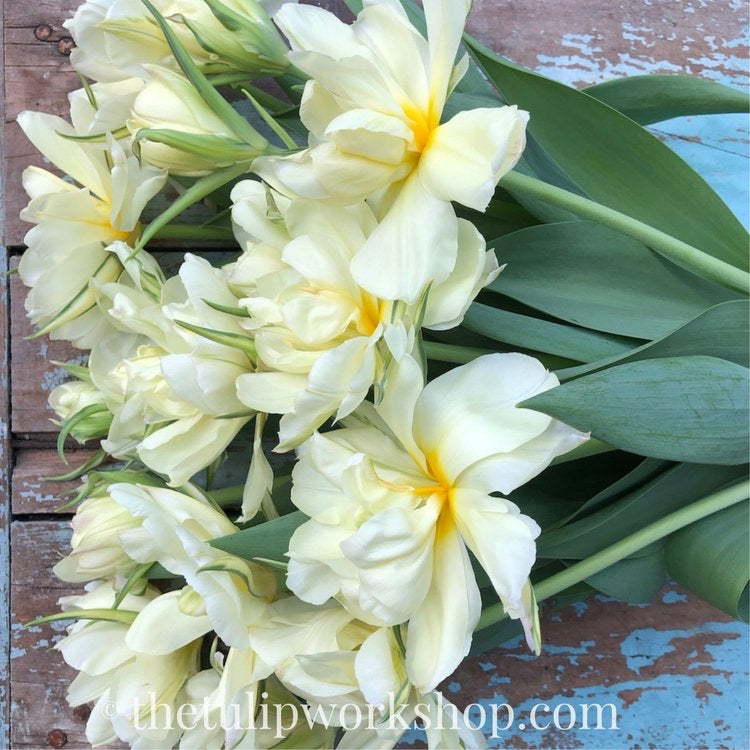 Blog posts
How to plant, care for, pinch, support and harvest your dahlias.

How to plant, care for, pinch, support and harvest your dahlias.